Good Things Come Early!
• October 28, 2013
Take Me, Cowboy, Jane's Montana Born novella, released a day early! Get it on your Kindle now—more order links coming soon! Whet your appetite with a sneak peek.
First Glimpse at the Cover of Jane's Upcoming Holiday Story
• September 19, 2013
Get into the Copper Mountain mood with the cover of Christmas at Copper Mountain -- newly posted to Jane's Coming Soon page. It's due to start shipping in EARLY DECEMBER.
Book 3 of The Brennan Sisters Now Available!
• September 3, 2013
Sarah's story, The Good Wife, released today! Library Journal says that the third Brennan Sisters novel is "an investment worth making for fans of smart women's fiction." RT Reviews and Kirkus also had great things to say... Take a look!
COOL FOR READERS: a Reader's Guide for The Good Wife. It's great for Book Clubs and readers reading on their own, too! And of course, a super long, online, free excerpt -- Enjoy!
A Fresh Pick

•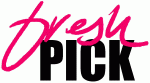 May 31, 2013
Take a look at the header over at FreshFiction.com... see anything you recognize? That's right—the lovely editors at Fresh Fiction chose The Good Daughter as today's Fresh Pick! Help Jane celebrate: Read the first two chapters online and order your copy today.
ICLM Hall of Fame!
• May 16, 2013

Jane is thrilled to be Chick Lit Central's Hall of Fame inductee for 2013. Read about this wonderful recognition on the International Chick Lit Month site.
Cover Girl
• February 12, 2013
The March issue of RT Book Reviews features Jane and her books!